 Global Demand of
Instant Noodles
TOP 15
1

China & Hong Kong

45,070Million servings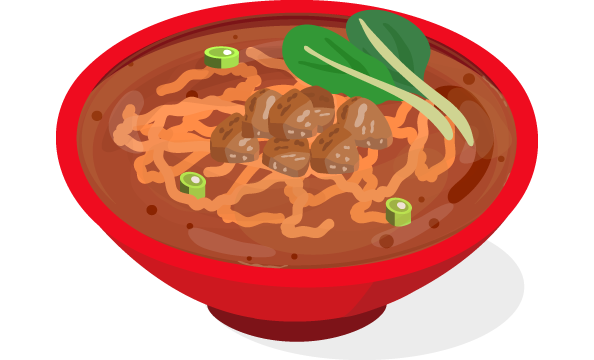 China
An original Chinese flavor made of a beef-based soup and Chinese five-spice powder (spices made of fennel, cinnamon, cloves, citrus unshiu peel, and star anise) is popular. There are rice vermicelli and cellophane noodles in addition to flour noodles. Chinese people prefer large-sized cup noodles called "tub noodles".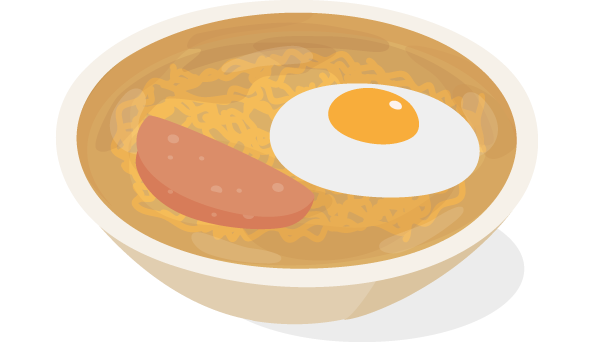 Hong Kong
While Hong Kongers like seafood taste soups, such as shrimp and fish, there are also various kinds of soups available such as beef, chicken, and pork bone base. People in Hong Kong usually eat instant noodles with toppings at cha chaan tengs (no frills restaurants) for breakfast and as snacks.
2

Indonesia

14,260Million servings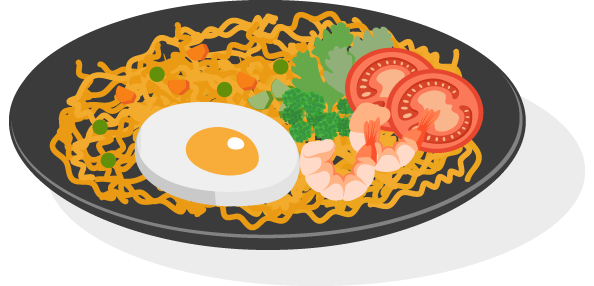 Fried noodles called "Mie Goreng" are the most popular type of noodle with Indonesia consumers. Vegetable, chicken, and shrimp flavors that have chili condiments are widely consumed. As most of the population is Muslim, most products are halal.
3

Vietnam

8,480Million servings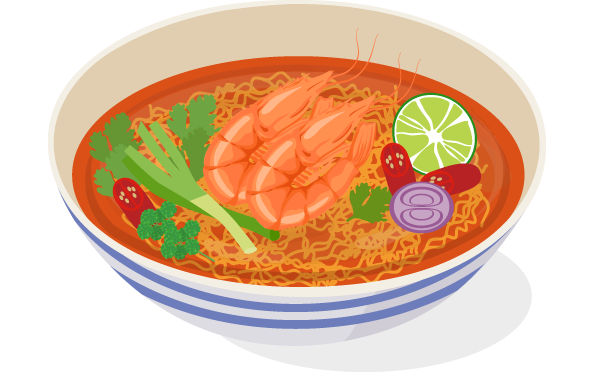 Tom ChuaCay flavor (a mixture of shrimp and acidic flavors) is the most popular flavor, and Vietnamese people prefer noodles with elasticity. They also add onions, lemons, and peppers to cooked instant noodles. In addition to flour noodles, many products use pho rice noodles, which is unique to Vietnam.
4

India

7,580Million servings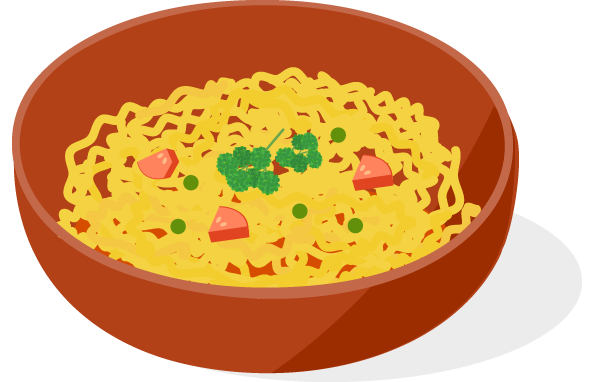 Not surprisingly, curry (masala) and chicken tikka flavors are popular in India. Roughly 60% of Indians are vegetarians due to religious reasons, and therefore vegetable and tomato-based soups are eaten the most. Usually, Indians eat noodles with only a small amount of soup. As a snack for children, a small amount of noodles in a bag called "Chota Packs" are sold.
5

Japan

5,980Million servings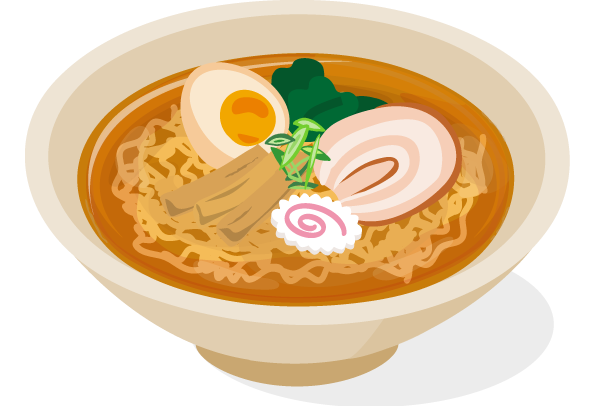 Generally Japanese people enjoy pork bone, chicken stock, and fish stock soup flavors with a combination of soy sauce. Many types of noodles from Japan, such as Udon, Soba, and fried noodles, are available. There are a wide variety of noodles, including those developed in collaboration with local ramen shops and famous restaurants, and low-calorie products for health-conscious consumers.
6

USA

5,150Million servings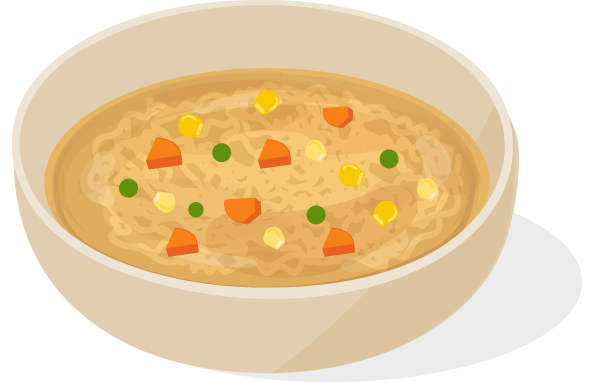 Americans like chicken the most, although there are many other flavors as well such as beef, shrimp, and vegetables. As Americans do not slurp noodles, noodles are generally cut short and eaten using a spoon and fork. Many products that can be cooked in a microwave are also popular.
7

Philippines

4,290Million servings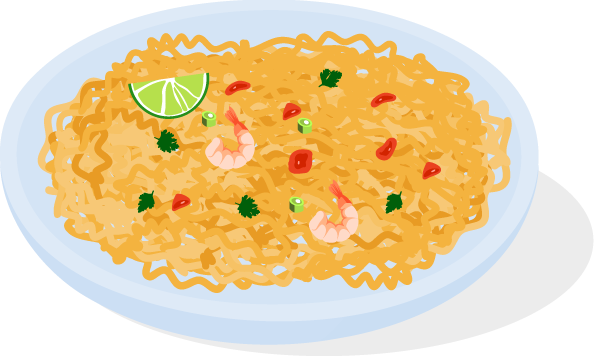 In the Philippines, the most popular type is the fried noodle called "Pancit Canton"., The flavors of Calamondin (citrus fruit) and hot chili are popular while seafood flavor is also popular for soup noodles. As Filipinos like to snack, they enjoy mini-sized cup type instant noodles.
8

Korea

3,950Million servings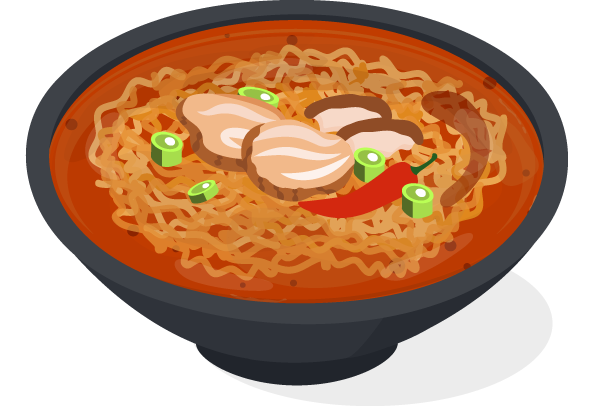 Spicy instant noodles that have red hot chili soup is the most common, and beef and seafood soups are also popular. Koreans prefer thick noodles with a springy texture mixed with potato starch. Non-spicy chicken stock base and white soups called Champon have become popular in recent years.
9

Thailand

3,870Million servings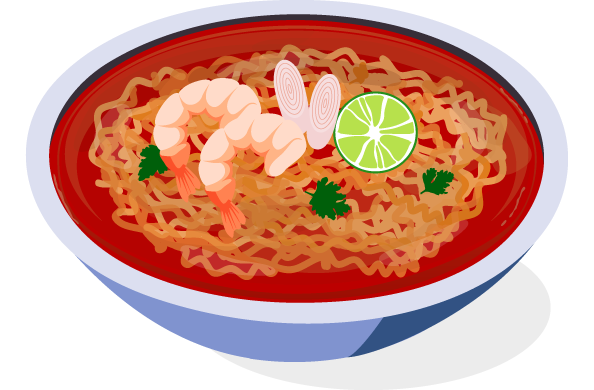 Tom yum, Thai suki, and mince pork flavors are popular in Thailand. Generally, spicy flavors with chili are preferred. They also enjoy a wide variety of products such as rice vermicelli and pho.
10

Brazil

2,830Million servings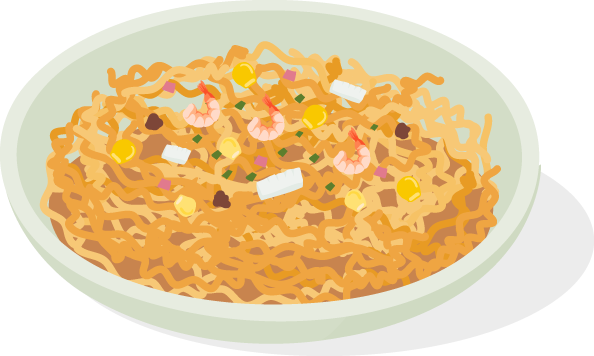 Brazilians prefer a savory flavor instant noodles without soup. The most popular flavor is chicken. Other popular flavors include beef, tomato, cheese, and bacon. Brazilians also like a creamy soup, and the texture of the noodles is similar to pasta.
See 11th to 15th
11

Nigeria

2,790Million servings
Chicken flavor is the most common flavor. Nigerians generally cook the noodles with a small amount of soup and eat them without soup. Children and students like instant noodles and they eat them for breakfast, as snacks, and lunch at school. They prefer a large amount of noodles in one meal.
12

Russia

2,200Million servings
Chicken soup is the most popular flavor. Instant noodles are eaten outdoors, at BBQs, and on sleeper trains when crossing the wide nation, a unique Russian phenomenon. Sometimes bag type noodles are eaten as side dishes without soup and eaten as a soup in cups after crushing noodles.
13

Nepal

1,650Million servings
There are two kinds of noodles in Nepal: brown noodles that are already flavored with seasonings and white noodles that have no flavor. As it is customary to eat noodles as a snack without cooking them, the brown noodles are much more popular. Chicken and vegetable based soups are popular with spices such as masala and chili powders.
14

Malaysia

1,550Million servings
Malaysians enjoy curry and tom yum flavors. Fried noodles called mee goreng are widely consumed, and chili and kecap manis (sweet soy sauce) are popular tastes. As Malaysia is made up of multi-ethnic groups that include Muslims, Buddhists, and Hindus, pork and beef flavors are not widely available.
15

Mexico

1,510Million servings
People in Mexico eat noodles with salsa sauce, chili sauce, and limes. Shrimp, beef, chicken and cheese flavors are popular. In Mexico, instant noodles are considered as a soup and it has a light taste as people generally finish the soup.
※WINA survey
The number of servings is based on 2022 WINA global demand data.