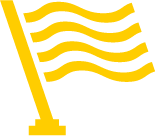 Overview of
Association
What is WINA ?
World Instant Noodles Association was launched in 1997 in pursuit of healthy development of the industry. Momofuku Ando, the inventor of instant noodles, left the remark "a company should develop itself as a forest rather than a lone cedar tree out in the field. WINA is precisely the association of standing for this spirit.

Our primary role is to accumulate and share information about technical issues related to the quality development of instant noodles so that people can enjoy instant noodles with safety and trust. In addition to the daily activities, we have conferences and events for the purpose of mutual exchanging of information on quality improvement amongst manufacturers from around the world, and make a social contribution through instant noodles.
Outline
Name

World Instant Noodles Association (WINA)
Established

March, 1997
Chairman

Mr.Koki Ando (President and CEO,
Nissin Foods Holdings Co.,Ltd.)
Headquarters

CUPNOODLES MUSEUM
OSAKA IKEDA
25, 8-chome, Masumi-cho, Ikeda-shi,
Osaka 563-0041, Japan
Secretariate Office

28-1, 6-chome, Shinjuku, Shinjuku-ku,
Tokyo 160-8524, Japan
c/o Nissin Foods Holdings Co.,Ltd.
Business Program

To provide information with the purpose of improving the quality and the safety of instant noodles.
To collect and distribute industry data such as the global demand of instant noodles.
To conduct PR activities in order to expand instant noodle consumption.
To hold the World Instant Noodles Summit as a platform to discuss issues of interest to members and to transmit messages to the world.
To hold WINA Conference on food safety.
To help those in need by providing instant noodles.
The WINA Logo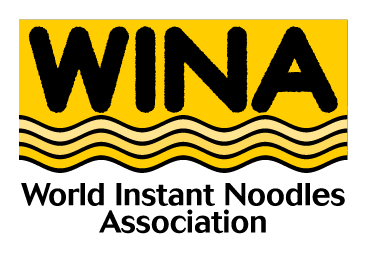 Design Concept
The waves symbolize the ocean and noodles uniting the world.
The letters were designed with familiar fonts, easily recognized by anyone who sees it.
The color golden yellow was chosen to represent wheat, beautifully growing all over a field.