The 7th WINA Food Safety and Security Panel meeting
Date:September 14, 2023(Thu)
Venue:Ho Chi Minh (Vietnam)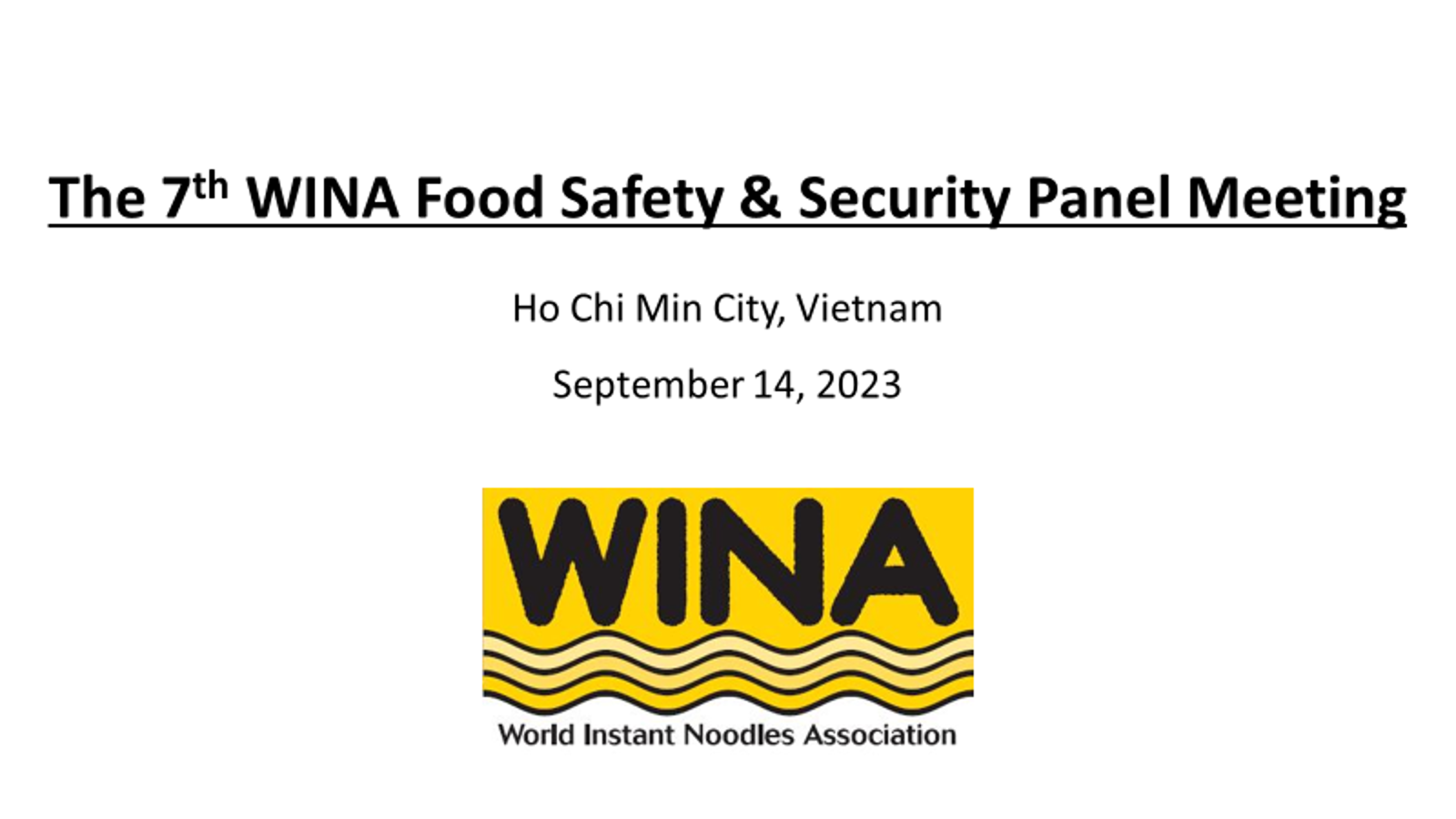 Overview
Saigon Prince Hotel (Vietnam)
On September 14, 2023, the 7th WINA Food Safety and Security Panel meeting was held in Ho Chi Minh, Vietnam. A total of 36 representatives (including 5 online) from 12 WINA governor members and 1 special member from around the world gathered for the first face-to-face meeting in five years, deepening discussions on issues surrounding the industry.
Program

Agenda
●Opening address (Dr. Tanaka, Head of the panel)
●Agenda 1: Knowledge Sharing -Food Safety Risk Management-
●Agenda 2:Knowledge Sharing -Risk Communication for Food Safety-
 ・Lecture by external expert about keys of Risk Communication for Food safety ,conducted by Dr. Takeshi Yamasaki, Chairman, NPO Society for Science of Food Safety and Security (SFSS)
 ・Q&A, Discussion
●Agenda 3:Review of industry's Sustainability Commitment
 ・Progress sharing on the industry's Sustainability Commitment developed at last year's WINA Summit
●Agenda 4:General Discussion
 ・Future activities of the panel
 ・Information exchange on ATNI and NPS
●Closing (Mr. Pham Trung Thanh, External Affairs Section leader, Acecook Vietnam)
Event report
Knowledge Sharing
Each company's efforts in addressing food safety issues and risk management related to instant noodles were shared. Food safety is not only one of the key focus areas for the industry but also a top priority to ensure that instant noodles continue to be loved by consumers. We also held discussions on further improving safety, such as preventing food safety issues from occurring and responding quickly when they do occur.






Furthermore, under the title "The Smart Risk Communication to the Anxious Consumers about Food Safety," Dr. Yamasaki, Chairman of SFSS, gave a lecture on the key points of communication from companies in instant noodles industry to consumers regarding food safety issues that consumers would be concerned, such as food additives used in instant noodles. Dr. Yamasaki has also been providing objective perception on food safety, security, and food additive risks in the Instant Noodles column on WINA website.

*SFSS https://nposfss.com/
*WINA Instant Noodles Column https://instantnoodles.org/en/column/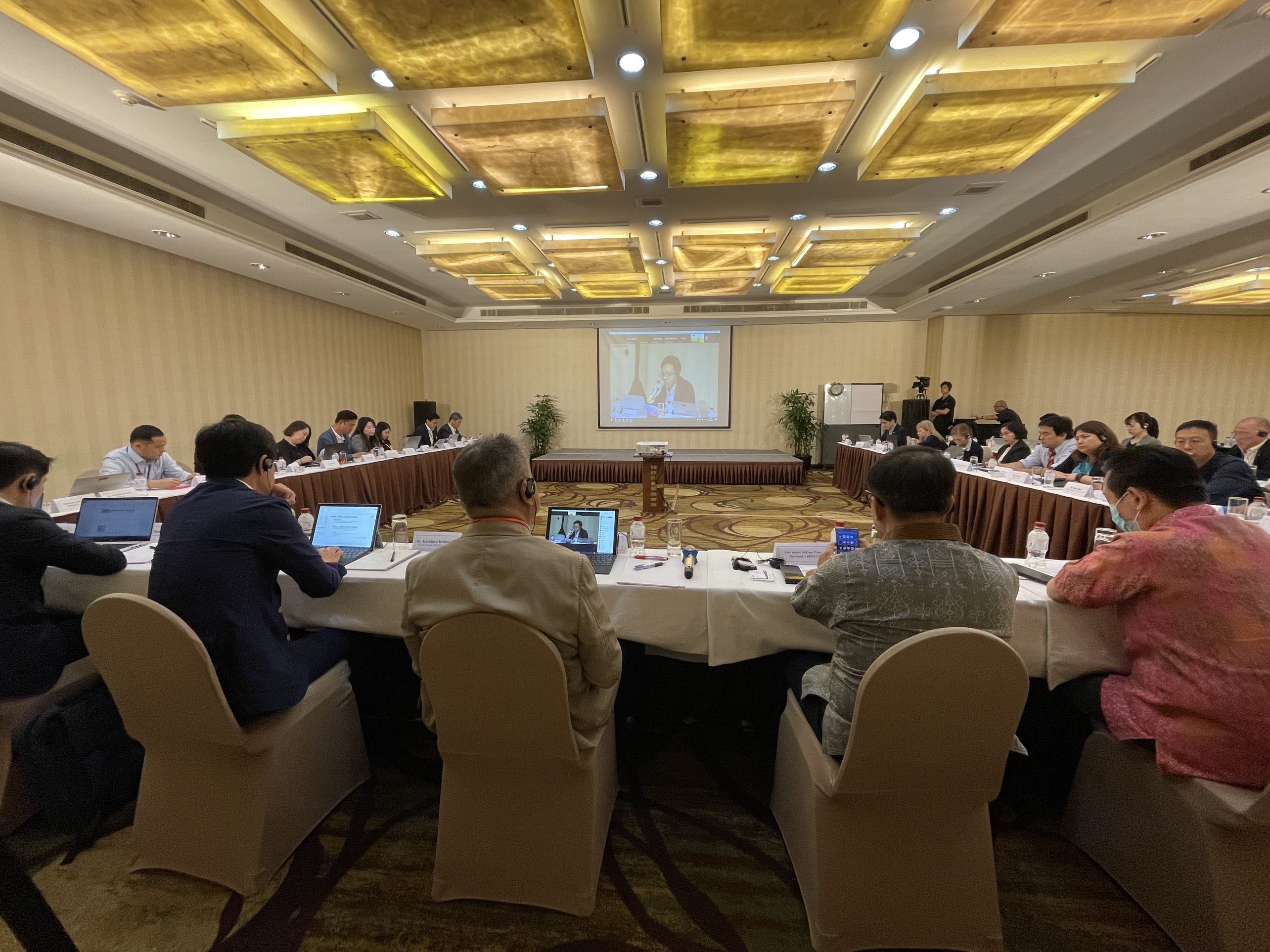 Review of Sustainability Commitment / General Discussion
In order to continue making instant noodles "Instant hot meal that warms hearts and bodies", at the 10th WINA Summit in August 2022, WINA set the key areas for the instant noodle industry ① Nutrition and health, ② Environmental sustainability, ③ Food safety, and ④ Solving other social issues, and formulated the industry's sustainability commitments. This time, one year after setting industry's commitment, we had a review and lively discussions on how to address the challenges facing the industry.

In the general discussion, the future ideal direction, initiatives, and hosting policy of the panel were shared. In addition, information exchange on ATNI (Access to Nutrition Index) and NPS (Nutrient Profiling System) was conducted.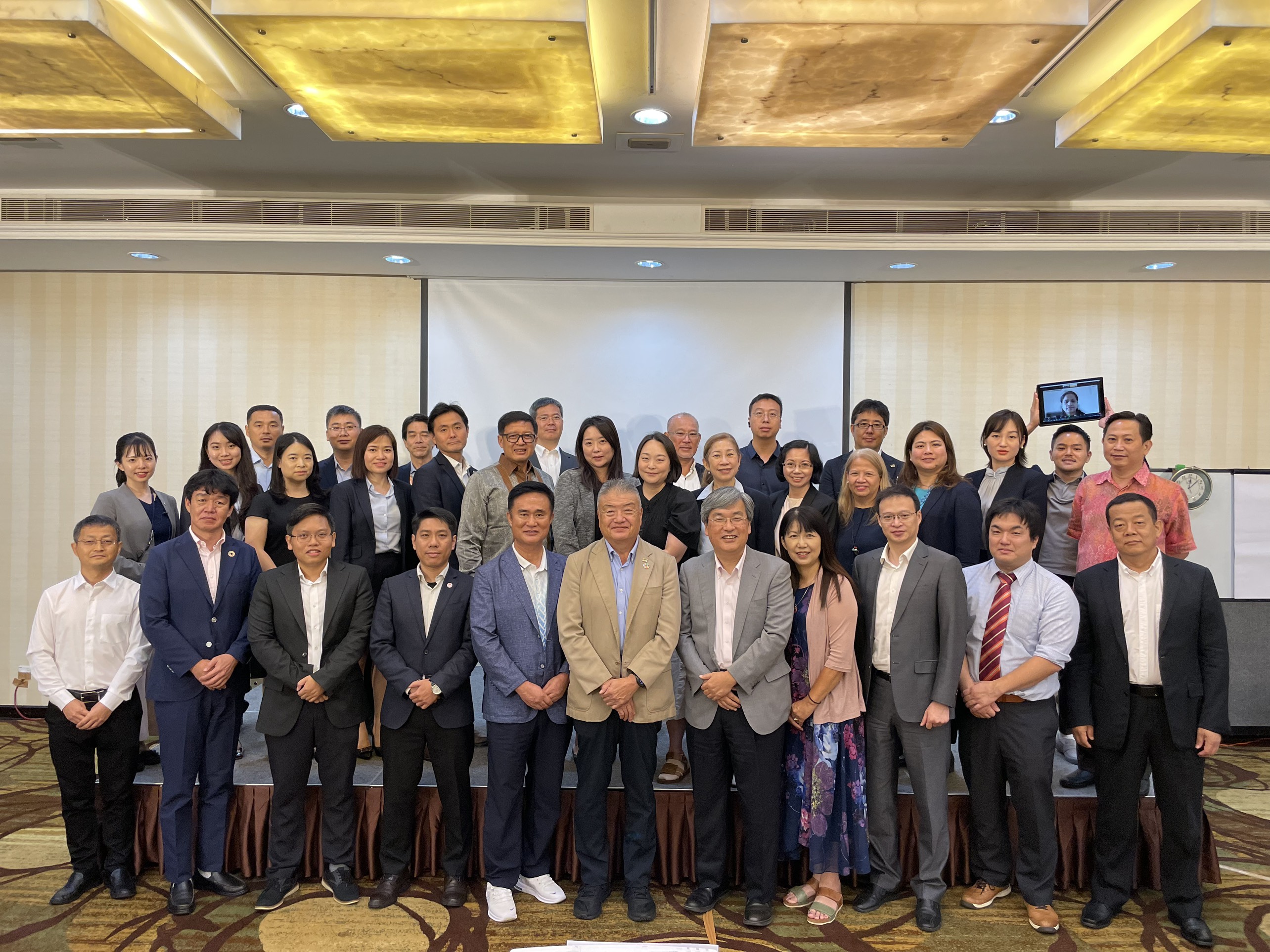 ※The title is that of the time.